The Psychic Mafia
By M. Lamar Keene
As told to Allen Spraggett
---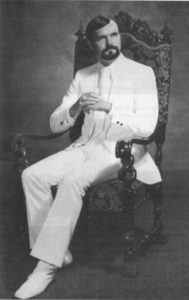 Originally published by Dell Publishing Co. (1976)
Retyped by The Anonymous Typist, who has added many valuable erudite and sardonic remarks, for your better enjoyment. It is on the internet available, with lots of typing errors removed by your truly.
If you want to read this valuable document, send me an e-mail with your name and address (private or professional), and e-mail address. I can give you help in finding it.
If you find that file, you may make it available to others, in any manner you wish, as long as the book is out of print, but you may not ask money for it, and you must impose the same conditions on anyone that obtains it from you.
You can of course try to buy the book secondhand. I saw an offer of the hardcover 1976 edition advertised for a mere 419.89 euro. The book was republished by Prometheus Books, but that is also out of print, and sold secondhand for crazy prices. It has a foreword by Ray Hyman and many pages with glossy photographs.
A version of this is available on the internet as pdf (Google psychic+mafia+hyman+pdf), but then you have to forsake the sardonic comments of the Anonymous Typist (I repeat, not me).
Jan Willem Nienhuys
Wikipedia: Morris Lamar Keene (10 August 1936 – 11 June 1996), was a spirit medium in Tampa, Florida and at Camp Chesterfield Indiana, where he was known as the "Prince of the Spiritualists". He is best known for his 1976 book The Psychic Mafia, in which he coined the term "true believer syndrome."